Ultraljud Non Woven Fabric Prägling Machine:
Ultraljuds tyg präglingsmaskin använder principen högtemperatur friktions uppvärmning av materialet, gör att de två skikten eller flera icke vävda eller annan kemisk fiber duk material blev till en ny typ kompositmaterial av mönstret och de ultraljudshom präglade eller blandats. Det kan användas allmänt inom medicinsk och hälsovård, luftrening, konsumentskydd, kvinnor och barn och senil demens eller andra industrier.
Principen för drift av ultraljudsfri vävt tygpräglingsmaskin:
Använda högfrekvent vibreringsvågutbredning för att svetsas två eller flera ytor. Vid tryck gör materialytan till friktion från varandra och uppmanar fusionen mellan molekylärskiktet, det är fördel med hög hastighet, energibesparing, hög fusion , god ledningsförmåga, ingen gnista, nära den kalla behandlingen.
Egenskaper av ultraljudsfri tygduk präglingsmaskin :
1. Effektivitet, syhastighet är snabbare 5 till 10 gånger än traditionell väg.
2. Bredden på ultraljudsquiltmaskinen bestäms av klienten.
3. Vägen för non-needle lamination mer säkerhet och miljö.
4. Mönstret av blommolla är bytbart för att möta behovet av olika kunder.
Som visar: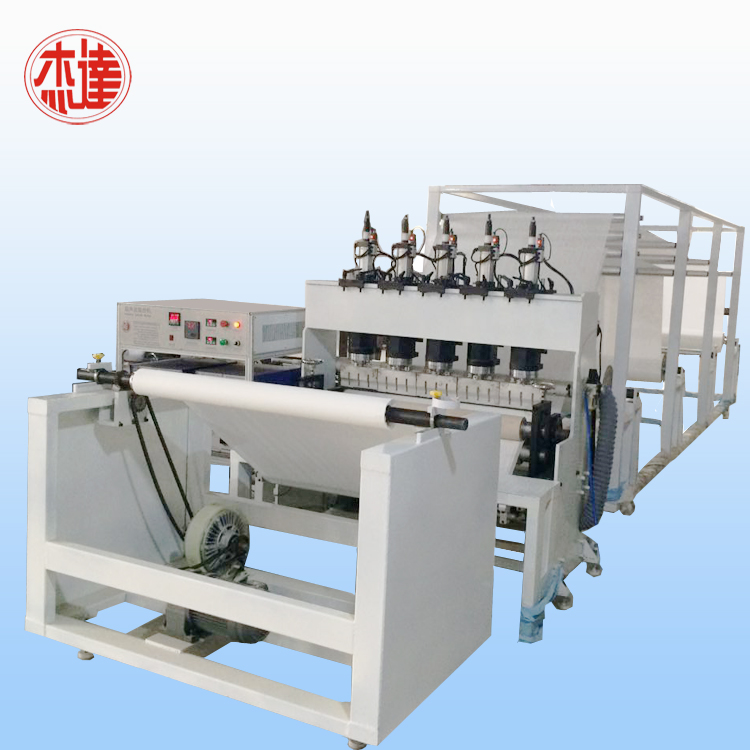 Teknisk parameter för ultraljudsfri tygmönsterpräglingsmaskin :
| | |
| --- | --- |
| Capacity | 0-25M/Min |
| Frequency | 20KHz |
| Voltage | 220V 50KHz |
| Power | 13KW peak |
| Welding maximum width | 1600mm |
| Air source | Compressed air(6MPA) |
| Material of frame | Connection of steel structure |
| Ultrasonic horn | aluminum |
| Starting system | Frequency converter adjustment |
| Size | 8000*2300*2000(in kind prevail) |
| Weight | 1200kg |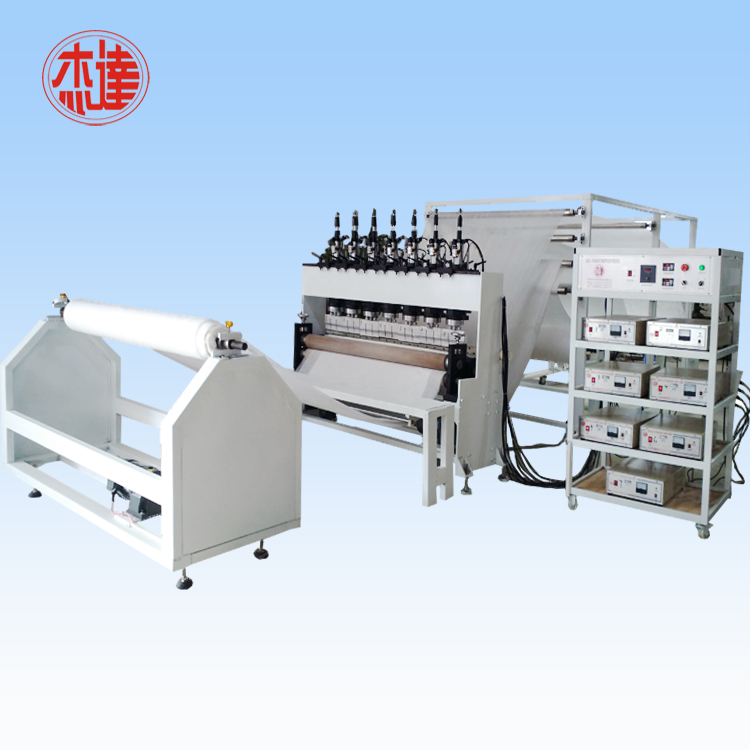 Förpackning:
1. Den kompletta maskinen överförs i ett trähus eller enligt kundens krav, behöver inte extra installationskostnad.
2. Maskininstallationsdesign insisterar på principen "humaniserad", installationen är enkel och bekväm.
3. Det finns några märken på maskinen så att du enkelt kan hitta varje del, och en del installationsinstruktioner, bilder, video skulle ges till din referens.
Service:
1.12 månaders garanti för maskin.
2.Vid gratis teknisk konsultation och andra relaterade underhållstjänster.
3.12-24 timmar online service för grundläggande installation och reparationer.
4. Se till att reservdelar levereras.
Företagsinformation:
JIEDA Ultrasonic Equipment Technology Co, Ltd har mer än tio års erfarenhet av utveckling av mekanisk utrustning, njut av gott rykte på denna linje. Och har många lojala kunder både hemma och utomlands.
Stora produkter: Ultraljud Quilting Machine, Ultraljudssystem, Ultraljudsgivare, Ultraljudshorn, Ultraljudsgenerator, Ultraljudsplastsvetsmaskin, Non Woven Laminating Machine, Ultraljudstansmaskin, Ultraljudskärningsmaskin, etc.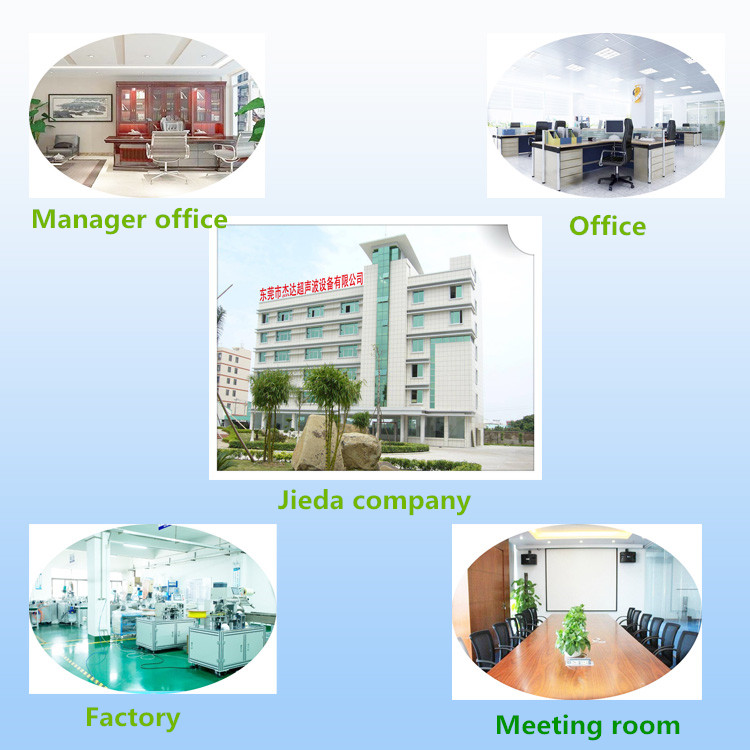 FAQ:
Fråga: Hur länge kommer vi att få maskinen?
A: Vi och våra kunder brukar välja leverans till sjöss, så när du beställer beställer vi leveransen inom 3 dagar och ca 7-35 dagar (beror på destinationsporten) får du maskinen.
F: Skall vi fortfarande installera maskinen när vi har fått det?
A: Vi ska justera maskinen innan vi levererar till dig, vi skickar också dig video och manual för att lära dig hur du använder maskinen.
F: Vad sägs om din garanti?
A: Vår garanti är 1 år, alla maskindelar kan bytas ut gratis inom 1 år om de är brutna (inte inklusive konstgjorda)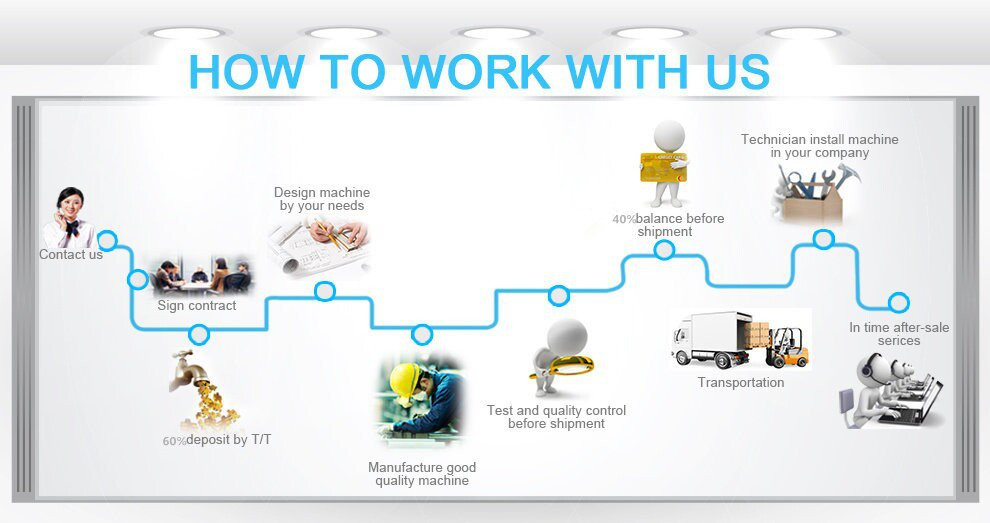 Produktkategorier : Ultraljudslaminatmaskin > Ultraljud Non Woven Laminate Machine