Ultraljud quiltning präglingsförening maskin till salu
Ultraljudslaminering , snabb, energibesparande, hög fusionsstyrka och god ledningsförmåga. Det är ett bra val för laminering av nonwoven . Det utnyttjar högfrekvent vibrationsvåg för att överföra två eller flera materialytor som behöver lödas. Vid tryck pressas materialytan samman för att bilda fusionen mellan molekylskikten. Av ultraljud quilting präglingsförening maskin , kan användas i stor utsträckning i madrass, kudde och andra nonwoven. Vi har våra egna professionella designers för att uppfylla alla dina krav. Några frågor, var god kontakta oss!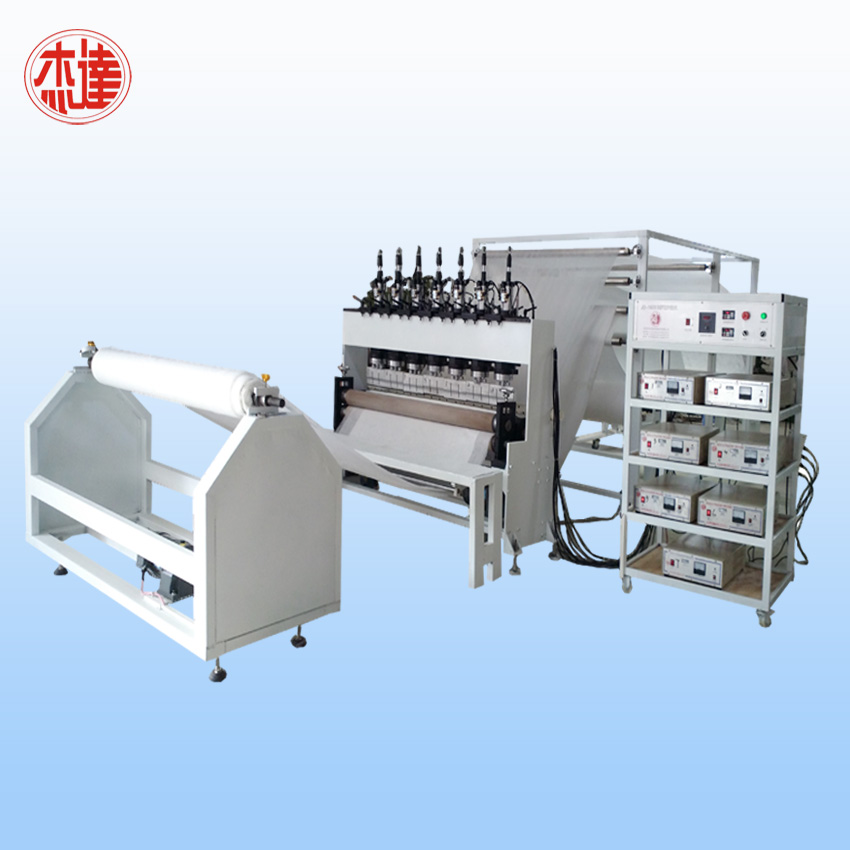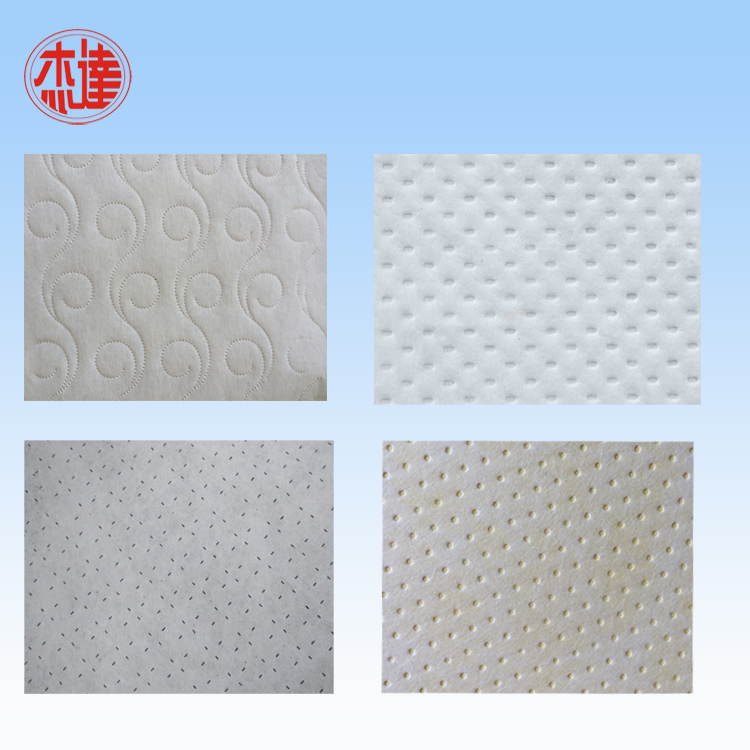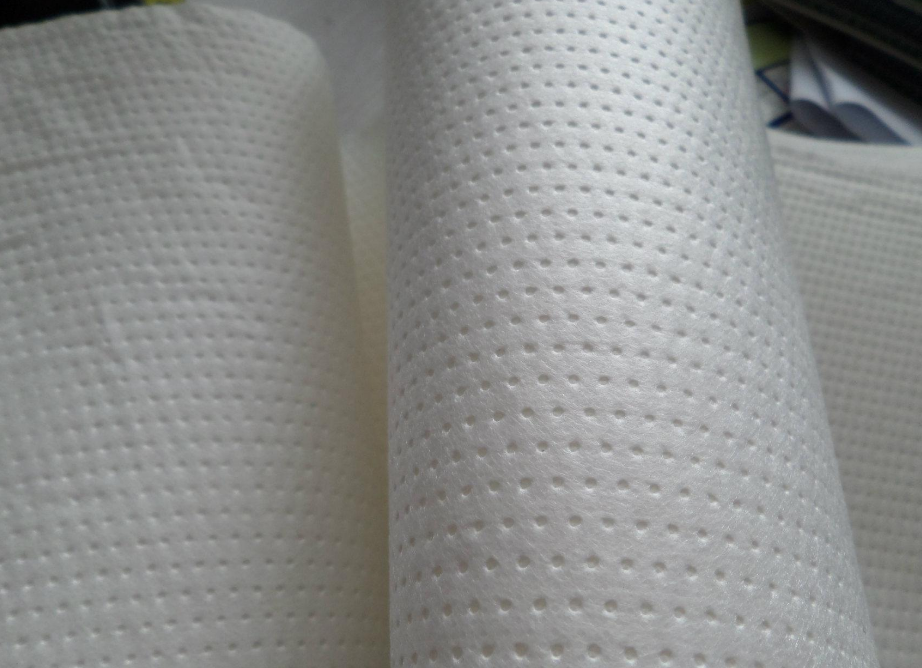 Parametrar för ultraljudslaminering i nonwoven
Frequency

20KHz

Supply Power

220V 50KHz

Total Power

13(KW)

Max Width

1050mm

Pressure Source: compressed air

(5MPA)

Material of Frame

Steel plate connection

Ultrasonic system

20K 1.8KW 5 sets

Ultrasonic horn

Special steel horn

System control

inverter adjustment

Speed

0-18M/min

Dimension

L5700*W3570*H6100

(according to different size)

Weight

1200kg

Flower roll

Length, designs based on customers' requirements custom-made
Fördelar med ultraljudslamineringsmaskinen i fiberduk
1.Short svetsningstid, ultraljudsautomatisk bindning utan tråd och nål effektivare och bekvämare är syhastigheten mer än 5 till 10 gånger jämförd med traditionellt sätt. Bredden på ultraljudsquiltmaskinen bestäms av klienten.
2. På grund av nållös, så att man kan undvika att lämna nålen inuti produkten, eliminera säkerhetsriskerna, Det är ett nytt säkerhets- och miljöskyddsprodukt.
3. Jämför med traditionellt sätt, ultraljud quiltning är mer cementering, klar präglad yta, har en mer tredimensionell lättnadseffekt, mer högklassig och vacker.
4. Efter Pinhole-fri bearbetning är den vattentät och varmare.
5. Använda blommolla, lätt att byta och kan sy många olika mönster. och kan göra någon design enligt kundens begäran.
6.Denna maskinen är helautomatisk, utrustad med infraröd
Vår tjänst
1.Pre-sale
1) Vi kan designa maskin enligt ditt prov och lösa dina krav. (Utöver standardsvetsmaskinen, gör även alla typer av specialtillverkade (icke-standardiserade) plastsvetsmaskiner)
2) Vi tillhandahåller konsultationer och information om produkt, industri, teknik
3) Enligt dina krav, material, bilder eller prover kan vi ge några förslag som passar dina produkter
4) kan enligt kundens faktiska behov, för alla typer av carving, härdat, sandblästring bearbetning utseende
2.Efter-sale
1) Ett års garanti för gratis.
2) Snabbt svar, eventuella frågor kan kontakta oss via e-post eller telefon.
FAQ
F: Var ligger din fabrik? Hur kan jag besöka där?
A: Vår fabrik är belägen i Dongguan City, Guangdong-provinsen som ligger nära Shenzhen. Välkommen att besöka oss!
F: Hur kan vi känna till kvaliteten på din maskin?
A: Kunderna kan skicka material till oss och sedan använder vi vår maskin för att tillverka färdiga produkter som kommer att skickas vidare till kunderna.
F: Hur köper du din maskin?
A: Vänligen skicka mig en förfrågan till vårt email, när vi når ett avtal, kommer vi att skriva ett kontrakt för att bekräfta vår order.
F: Roller & Mönster typ?
Svar: Vi gör sorters rullar enligt kundernas krav.
F: Skall vi fortfarande installera maskinen när vi har fått det?
A: Vi ska justera maskinen innan vi levererar till dig, vi skickar också dig video och manual för att lära dig hur du använder maskinen.
F: Vad sägs om din garanti?
A: Vår garanti är 1 år
Företagsinformation
Jieda ultraljudsutrustning techonolgy Co., Ltd. specialiserat på forskning, utveckling, design, produktion, försäljning av nonwoven Fabric Terminal Equipment, plastpåse Terminal Equipment och andra Maskiner Terminal Utrustning relaterade till Non Woven Fabric och plastpåse.

Huvudprodukter: Face Mask Machine, Non Woven Laminering Machine, Skodäckningsmaskin, Bouffant Cap Machine, Kirurgiska Kappmaskin, Ultraljudspets symaskin, Zip Lock Bag Machine, Ultraljudsgenerator, Ultraljudsgivare, Ultraljudshorn etc. Maskinerna anpassas enligt kundernas behov.

Om du vill veta mer om maskinen, var god kontakta oss när som helst!

Produktkategorier : Ultraljudslaminatmaskin > Ultraljud Non Woven Laminate Machine