Ultraljud Nonwoven Fabric Seam Weld Machine:
Ultraljud fiberduk sömsvets maskin kallas också ultraljuds fiberduk svetsmaskin, en maskin användning för svetsning icke vävt tygmaterial, spunbond mateial. Maskinen ska öka bredden på materialet, sammanfoga flera lagermaterial tillsammans. Materialets standardbredd är upp till 3,2 m. Om det behövs kan flera skikt förenas för att ge bredder upp till 18,2 m.
Funktion av ultraljudsfri vävda tygsömsvetsmaskin:
1. Nål och trådsvetsning
2. Sömdelen är fast, inte lätt att spricka.
3. Bearbeta inte någon rök, ingen gnista, ingen skada tyg kant.
4. Arbeta kontinuerligt med hög hastighet och hög effekt
5. Stabil prestanda, säkerställa produktionen.
Applicering av ultrasonisk, icke-vävt tygsömsvetsmaskin:
icke-vävda svetsmaskiner kan användas för flerskiktstygsvetsning, som används i stor utsträckning inom växtskyddsmedel, trädgårdsplantering, non-woven väskor och andra industrier.
Samlpe: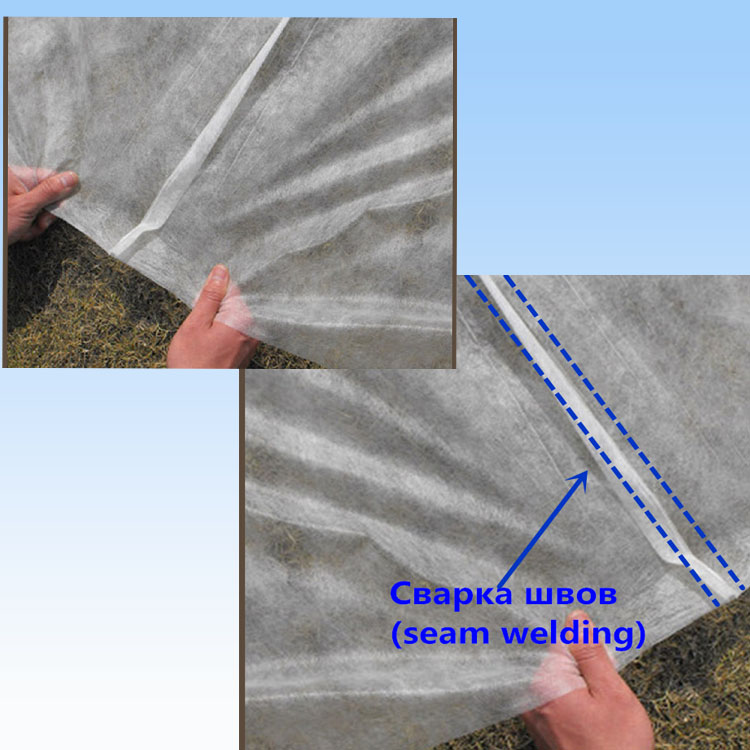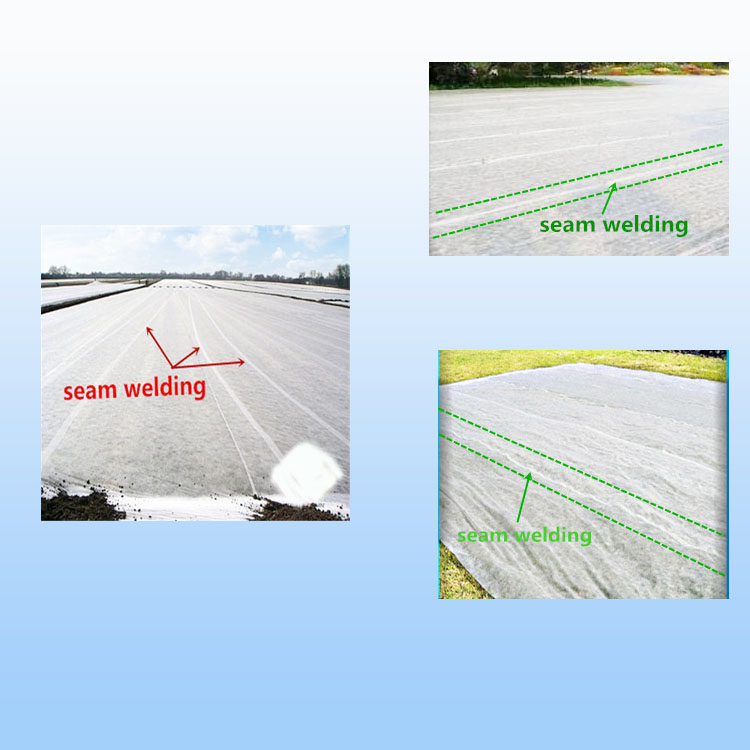 Tekniska parametrar för ultraljudsfri vävt tygsömsvetsmaskin:
| | |
| --- | --- |
| Material width | 1.6m,2.4m,3.2m,4 m (can be customized) |
| Diameter of non woven fabric roller | 1.0 m -1.2 m |
| Speed | 10-20m/min |
| Voltage | 220V |
| Frequency | 20khz |
| edge welding pattern | can be customized |
Förpackning:
1. Den kompletta maskinen överförs i ett trähus (eller enligt kundens krav), behöver inte extra installationskostnad.
2. Maskininstallationsdesign insisterar på principen [humaniserad ", installationen är enkel och bekväm.
3. Det finns några märken på maskinen så att du enkelt kan hitta varje del, och en del installationsinstruktioner, bilder, video skulle ges till din referens.
Service:
1.12 månaders garanti för maskin.
2.Vid gratis teknisk konsultation och andra relaterade underhållstjänster.
3.12-24 timmar online service för grundläggande installation och reparationer.
4. Se till att reservdelar levereras.
Företagsinformation:
JIEDA Ultrasonic Equipment Technology Co, Ltd har mer än tio års erfarenhet av utveckling av mekanisk utrustning, njut av gott rykte på denna linje. Och har många lojala kunder både hemma och utomlands.
Huvudprodukter: Ultraljudsdukstvättmaskin, Ultraljudstansningsmaskin, Ultraljudsdukningsmaskin, Ultraljudssystem, Ultraljudsgivare, Ultraljudshorn, Ultraljudsgenerator, Ultraljudsplastsvetsmaskin, Non Woven Laminating Machine, Ultraljudskärningsmaskin, etc.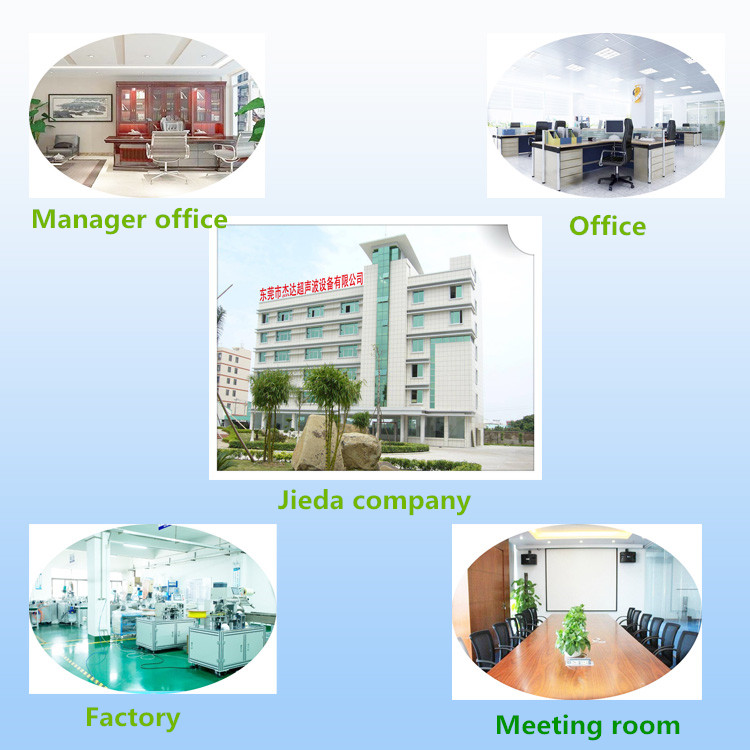 FAQ:
Fråga: Hur länge kommer vi att få maskinen?
A: Vi och våra kunder brukar välja leverans till sjöss, så när du beställer beställer vi leveransen inom 3 dagar och ca 7-35 dagar (beror på destinationsporten) får du maskinen.
F: Skall vi fortfarande installera maskinen när vi har fått det?
A: Vi ska justera maskinen innan vi levererar till dig, vi skickar också dig video och manual för att lära dig hur du använder maskinen.
F: Kan jag lägga mitt LOGO / varumärke på maskinerna och avsluta produkterna?
A: Ja, visst. Skicka oss bara ditt konstverk.
F: Vad sägs om din garanti?
A: Vår garanti är 1 år, alla maskindelar kan bytas ut gratis inom 1 år om de är brutna (inte inklusive konstgjorda)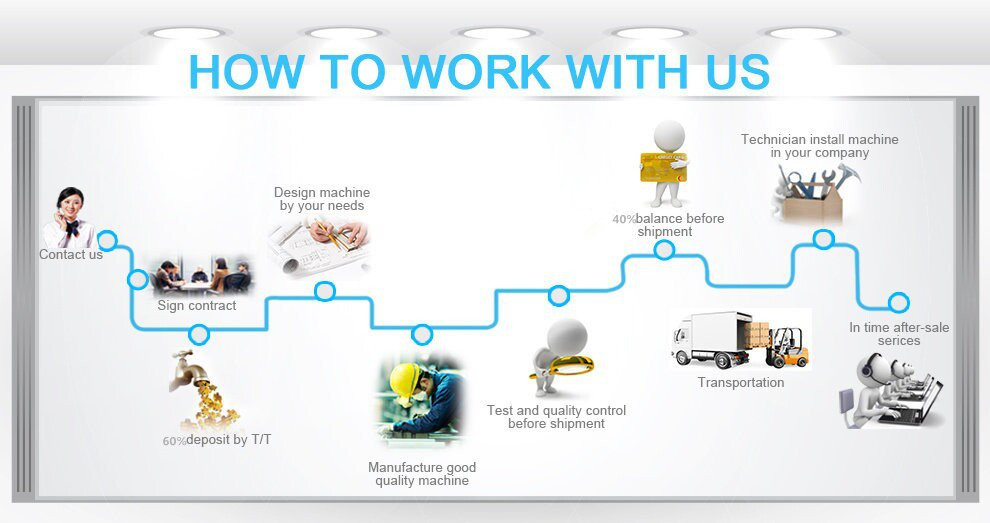 Produktkategorier : Ultraljudslaminatmaskin > Ultraljud Non Woven Laminate Machine