Ultraljudsförseglingsremsor Lamineringsmaskin:
Ultraljudsförseglingsremsor lamineringsmaskin kallas också ultraljuds wool tops making machine , en maskin adopterar ultraljudsprinciper, kombinerar ulltopparna och tyget i tätningsremsan. Efter kombinationen kan tätningsremsan skydda rummet från damm och buller.
Arbetsprincipen för ultraljudsförseglingsremsor lamineringsmaskin
Laminatorn för ultraljudsförseglingsremsor använder högfrekvent vibrationsvåg för att generera värme, den värmen tillåter materialets ytmolekyler att smälta och därigenom fullborda svetsningen.
Funktion av ultraljudsförseglingsremsor lamineringsmaskin:
1.Hast hastighet, stöd 50m / min.
2.Adopt ultraljudsteknik, utan nål och tråd.
3.Full-auto, arbetsbesparande.
4. Svetsa fast
Applicering av ultraljudsförslutningsremsor lamineringsmaskin:
Maskinen kan användas vid tillverkning av polyesterplast, förberedelse av ulltopp, etc. Efter laminering används produkten med tätnings- och dammsäkerhet, i stor utsträckning på fönster, dörr, bil.
Prov: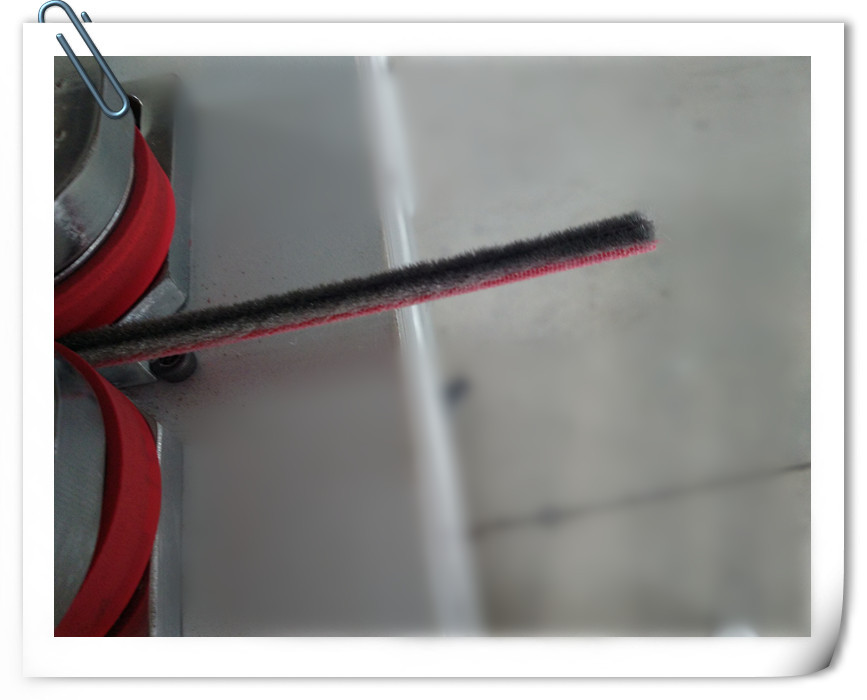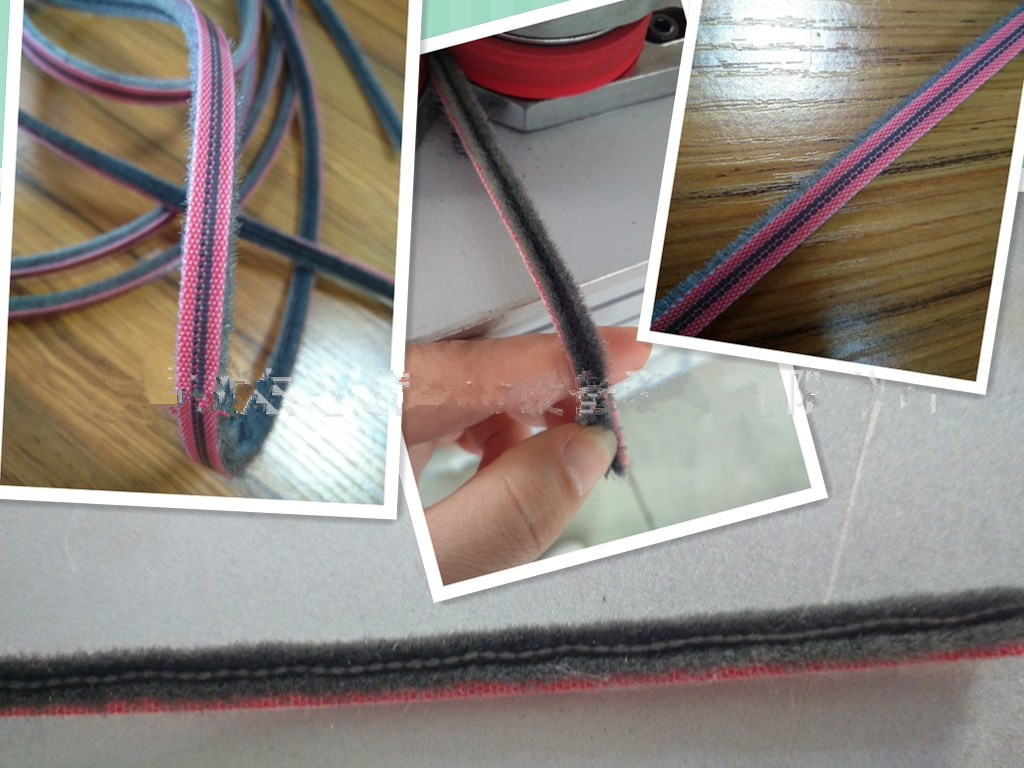 Maskin: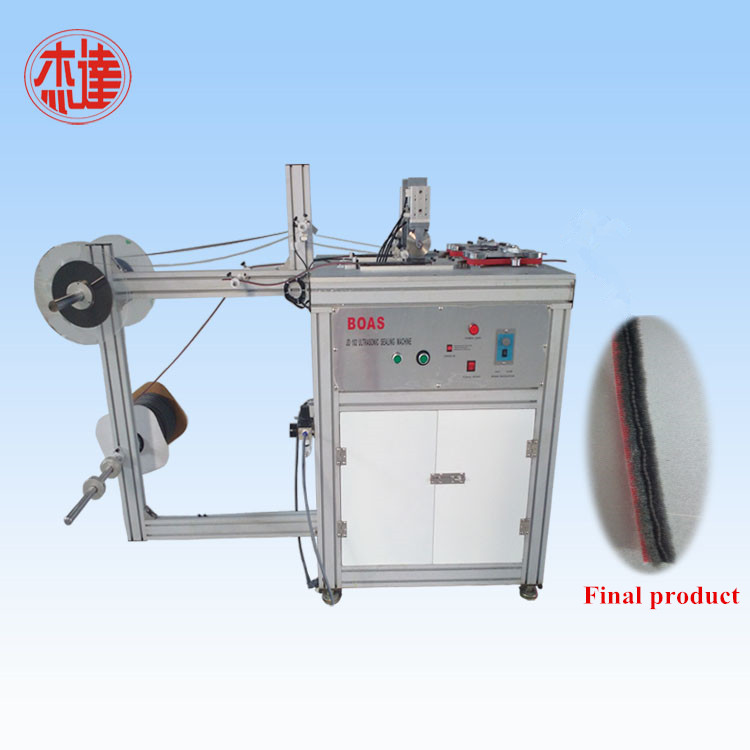 Teknisk parameter för ultraljudsförseglingsremsor Lamineringsmaskin:
| | |
| --- | --- |
| Frequency | 20KHz |
| voltage | 220V |
| Power | 5KW |
| Air Source | 2MPa |
| Material of frame | aluminum |
| Ultrasonic system | 2 sets of double-head transducer |
| Ultrasonic mould | titanium |
| Starting type | Motor control |
| Working speed | (Doubling) 50m/min |
| size | 1760*750*1320( size in kind prevail ) |
| Net weight | 180KG |
| Could be customized | Equipped with receiving machine |
Förpackning:
1. Den kompletta maskinen överförs i ett trähus (eller enligt kundens krav), behöver inte extra installationskostnad.
2. Maskininstallationsdesign insisterar på principen "humaniserad", installationen är enkel och bekväm.
3. Det finns några märken på maskinen så att du enkelt kan hitta varje del, och en del installationsinstruktioner, bilder, video skulle ges till din referens.
Service:
1.12 månaders garanti för maskin.
2.Vid gratis teknisk konsultation och andra relaterade underhållstjänster.
3.12-24 timmar online service för grundläggande installation och reparationer.
4. Se till att reservdelar levereras.
Företagsinformation:
JIEDA Ultrasonic Equipment Technology Co, Ltd har mer än tio års erfarenhet av utveckling av mekanisk utrustning, njut av gott rykte på denna linje. Och har många lojala kunder både hemma och utomlands.
Stora produkter: Ultraljud Quilting Machine, Ultraljudssystem, Ultraljudsgivare, Ultraljudshorn, Ultraljudsgenerator, Ultraljudsplastsvetsmaskin, Non Woven Laminating Machine, Ultraljudstansmaskin, Ultraljudskärningsmaskin, etc.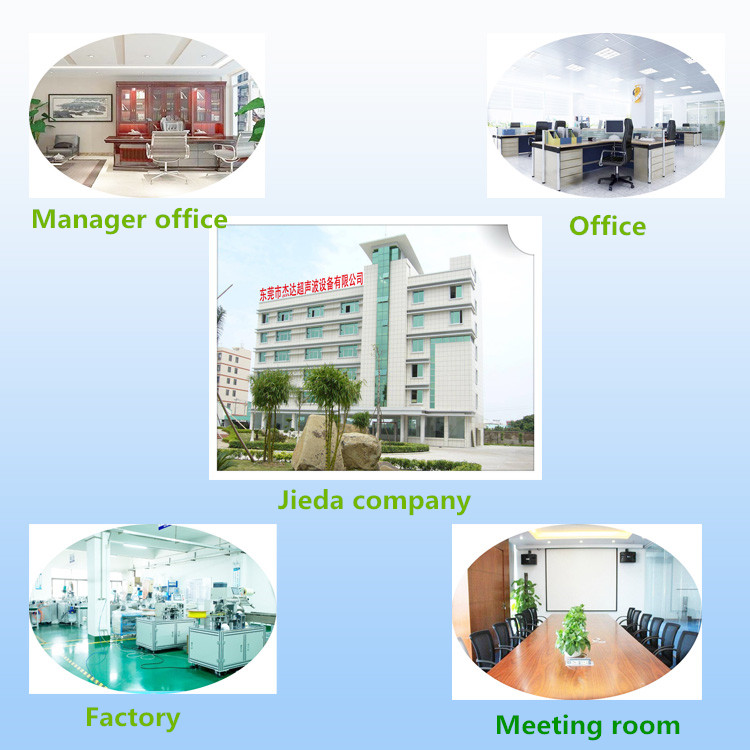 FAQ:
Fråga: Hur länge kommer vi att få maskinen?
A: Vi och våra kunder brukar välja leverans till sjöss, så när du beställer beställer vi leveransen inom 3 dagar och ca 7-35 dagar (beror på destinationsporten) får du maskinen.
F: Är det fortfarande nödvändigt att installera maskinen när vi har fått det?
A: Vi ska justera maskinen innan vi levererar till dig, vi skickar också dig video och manual för att lära dig hur du använder maskinen.
F: Kan jag lägga mitt LOGO / varumärke på maskinerna och avsluta produkterna?
A: Ja, visst. Skicka oss bara ditt konstverk.
F: Vad sägs om din garanti?
A: Vår garanti är 1 år, alla maskindelar kan bytas ut gratis inom 1 år om de är brutna (inte inklusive konstgjorda)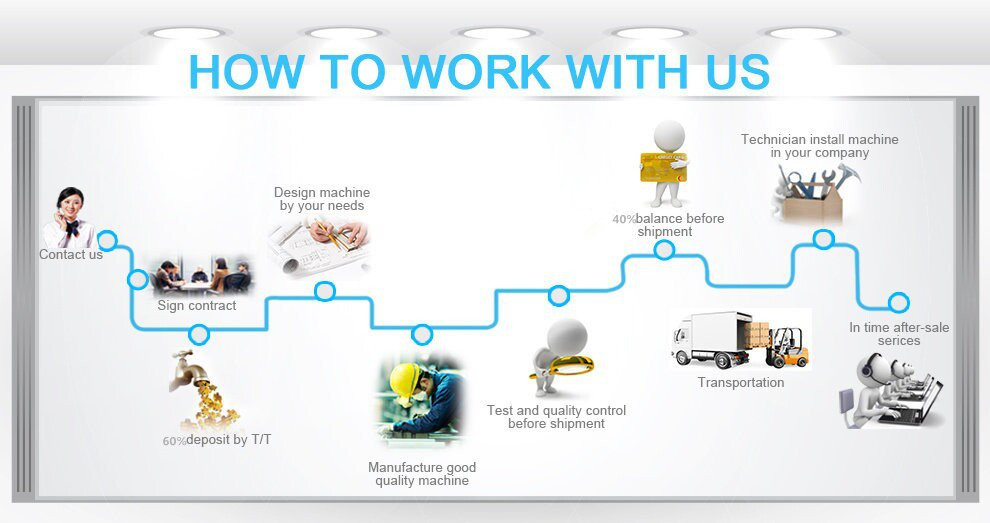 Produktkategorier : Ultraljudslaminatmaskin > Ultraljud Non Woven Laminate Machine