Ultraljudsplastsvetsmaskin för fjärrkontroll:
Ultraljudsvetsmaskiner är tillämpningen av högfrekventa vibrationsvågor på två ytor som måste svetsas. I fallet med trycksättning gnids ytorna på två föremål samman för att bilda fusionen mellan molekylskikten. Ultraljuds plast svetsare är säkerheten, eftersom arbetsprincipen hos ultraljuds är genom en process av elektrisk energi till mekanisk energi, när ultraljudshornet vibrationer med plast friktion genererar en liten mängd brus, kommer inte att producera skador på människokroppen.
Egenskaper hos ultraljudsplastsvetsmaskin:
1. Stark och stabil uteffekt, eftersom piezoelektriska keramik importeras från Japan.
2. Automatisk ersättning för återkopplingskontrollkrets kan förlängas till svetsmaskinernas livslängd.
3.Foot switch kan användas utan förvärmning, bekvämt till hög kapacitet.
4. Tidsstyrning med tresiffrigt valskodskontakt, inställbar 1/100 sekunders precision.
5. Var kompatibel med automatisk maskin eller en påse maskin.
6. Det kan anpassas efter kundernas behov. För lämpliga material: PP PVC PE ABS mm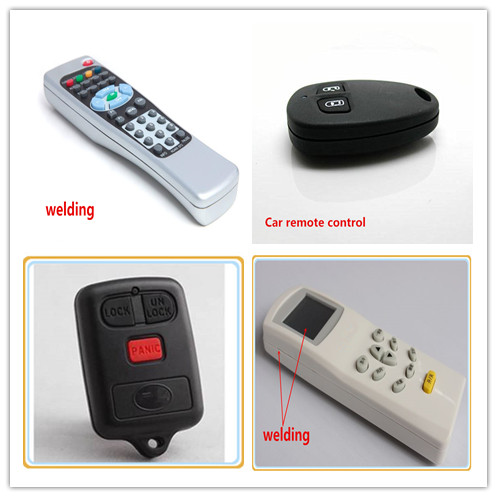 Teknisk parameter för ultraljudsplastsvetsmaskin:
frequency

20KHz

15KHz

input voltage

AC220V

welding head stroke

80mm

oscillating system

Self-excited oscillation circuit

output time

0.01-9.99S

current directions

output amplitude of the table instructions

pressure

pressure range of 1-7bar

power output range

1-6 stall continuously adjustable

vibration head cooling system

air-cooled

welding area (mm)

150

190

210

220

Dimension

600 × 680 × 1780

net

145kg

150kg

156kg

168kg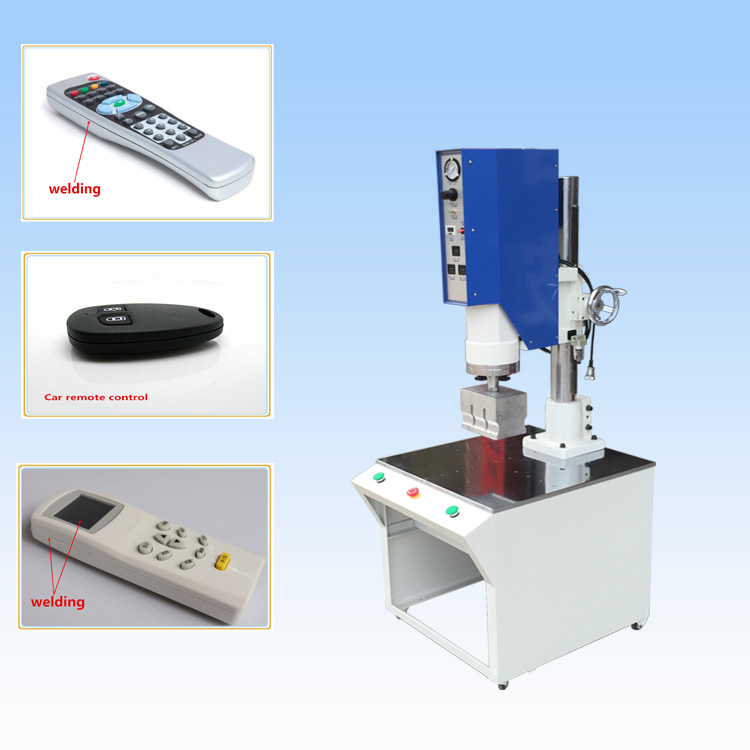 Förpackning:
1. Den kompletta maskinen överförs i ett trähus (eller enligt kundens krav), behöver inte extra installationskostnad.
2. Maskininstallationsdesign insisterar på principen [humaniserad ", installationen är enkel och bekväm.
3. Det finns några märken på maskinen så att du enkelt kan hitta varje del, och en del installationsinstruktioner, bilder, video skulle ges till din referens.
Service:
1.12 månaders garanti för maskin.
2.Vid gratis teknisk konsultation och andra relaterade underhållstjänster.
3.12-24 timmar online service för grundläggande installation och reparationer.
4. Se till att reservdelar levereras.
Företagsinformation:
JIEDA Ultrasonic Equipment Technology Co, Ltd har mer än tio års erfarenhet av utveckling av mekanisk utrustning, njut av gott rykte på denna linje. Och har många lojala kunder både hemma och utomlands.

Stora produkter: Ultraljud Quilting Machine, Ultraljudssystem, Ultraljudsgivare, Ultraljudshorn, Ultraljudsgenerator, Ultraljudsplastsvetsmaskin, Non Woven Laminating Machine, Ultraljudstansmaskin, Ultraljudskärningsmaskin, etc.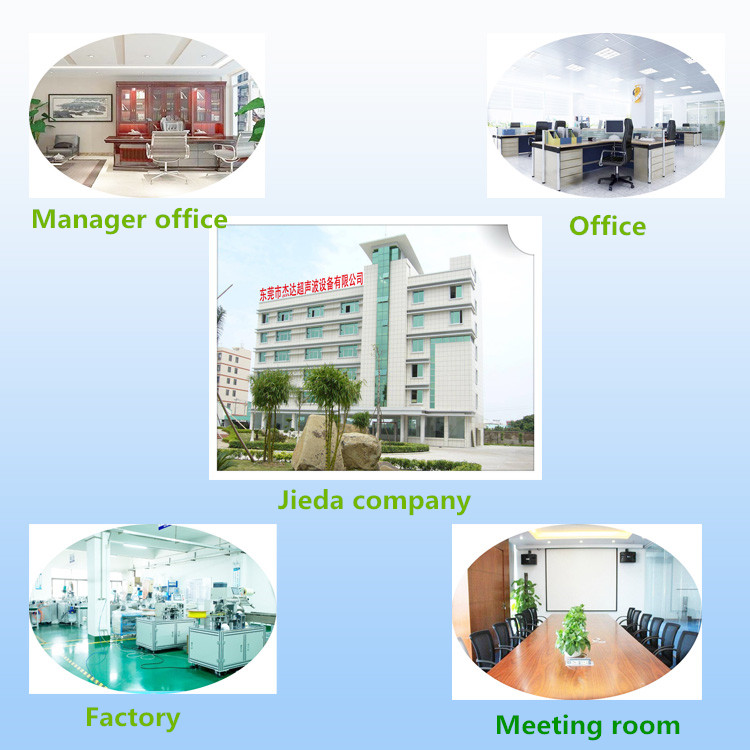 FAQ:
Fråga: Hur länge kommer vi att få maskinen?
A: Vi och våra kunder brukar välja leverans till sjöss, så när du beställer beställer vi leveransen inom 3 dagar och ca 7-35 dagar (beror på destinationsporten) får du maskinen.
F: Är det fortfarande nödvändigt att installera maskinen när vi har fått det?
A: Vi ska justera maskinen innan vi levererar till dig, vi skickar också dig video och manual för att lära dig hur du använder maskinen.
F: Kan jag lägga mitt LOGO / varumärke på maskinerna och avsluta produkterna?
A: Ja, visst. Skicka oss bara ditt konstverk.
F: Vad sägs om din garanti?
A: Vår garanti är 1 år, alla maskindelar kan bytas ut gratis inom 1 år om de är brutna (inte inklusive konstgjorda)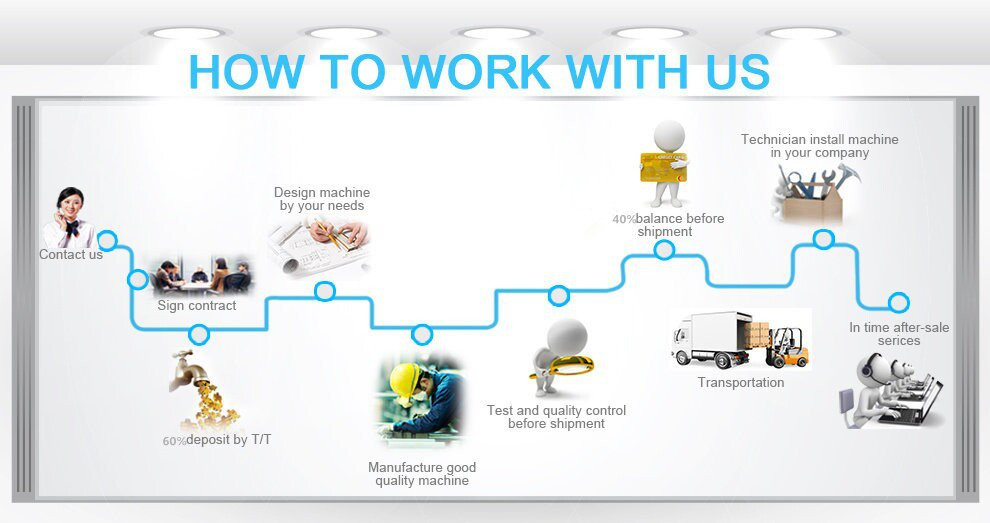 Produktkategorier : Ultraljudsplastsvetsmaskin