Ultraljudsmatskärningssystem
Ultraljudsskärningssystemet består av tre delar: ultraljudsgenerator , ultraljudsgivare , ultraljudsskärare (titanlegering). Ultraljudsmatskärningsanvändning på matskärmaskin är en innovation. Eftersom det kan förbättra produktionseffektiviteten avsevärt och sänka arbetskraftskostnaden. Vad mer, efter skärning, materialytan är soomthly och vacker
Arbetsprincip för ultraljudsmatskärningssysteem:
Ultraljudsgeneratorn som producerar högfrekvent vibration och överför till ultraljudsmatare med hög frekvens på 40kHz eller 20kHz, reducerar kraftigt skärytans friktionsmotstånd. Denna typ av låg friktion gör fräsaren maitain ren och non-stick. Under tiden, efter skärning, är ytan av material ren, vacker och inte deformerad.
Fördelar med ultraljudsmatskärningssystem:
1. Stabil prestanda, stödja kontinuerligt arbete.
2. Hållbar, huvudkomponenterna antar importerat material.
3.Renlig design, lätt att installera och felsöka.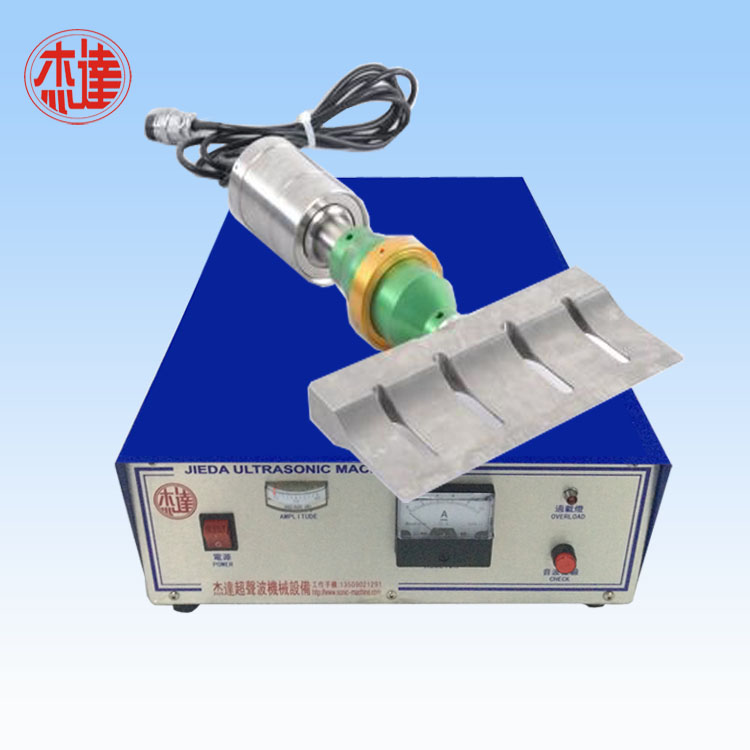 Ultraljudmatskärningssystemet tillämpas i stor utsträckning på matskärmaskin, kakskärning, pizzaskärning, pausskärning, ostskärning, frystorkning, etc.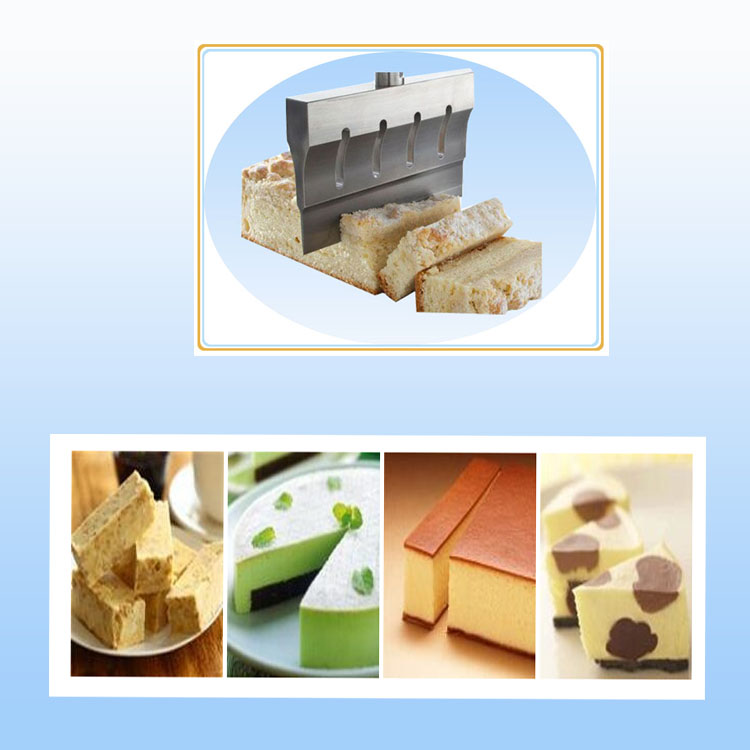 Parameter för ultraljudsmatskärningssystem:
| | | | | |
| --- | --- | --- | --- | --- |
| Model | Frequency | Power | Width of cutter | High of cutter |
| JDC80 | 40khz | 500watt | 80mm | 70mm |
| JDC100 | 20khz | 800watt | 100mm | 128mm |
| JDC152 | 20khz | 1200watt | 152mm | 258mm |
| JDC255 | 20khz | 1000watt | 255mm | 128mm |
| JDC305 | 20khz | 1500watt | 305mm | 128mm |
| JDC350 | 20khz | 1600watt | 350mm | 128mm |
Service:
1.12 månaders garanti för maskin.
2.Vid gratis teknisk konsultation och andra relaterade underhållstjänster.
3.12-24 timmar online service för grundläggande installation och reparationer.
4. Se till att reservdelar levereras.
Företagsinformation:
JIEDA Ultrasonic Equipment Technology Co, Ltd har mer än tio års erfarenhet av utveckling av mekanisk utrustning, njut av gott rykte på denna linje. Och har många lojala kunder både hemma och utomlands.
Viktiga produkter: Ultraljudssystem, Ultrasonic Mask Making Machine, Ultrasonic Punching Machine, Ultraljud Quilting Machine, Ultraljudsgivare, Ultraljudshorn, Ultraljudsgenerator, Ultraljudsplastsvetsmaskin, Non Woven Laminating Machine, Ultraljudsskärmaskin, etc.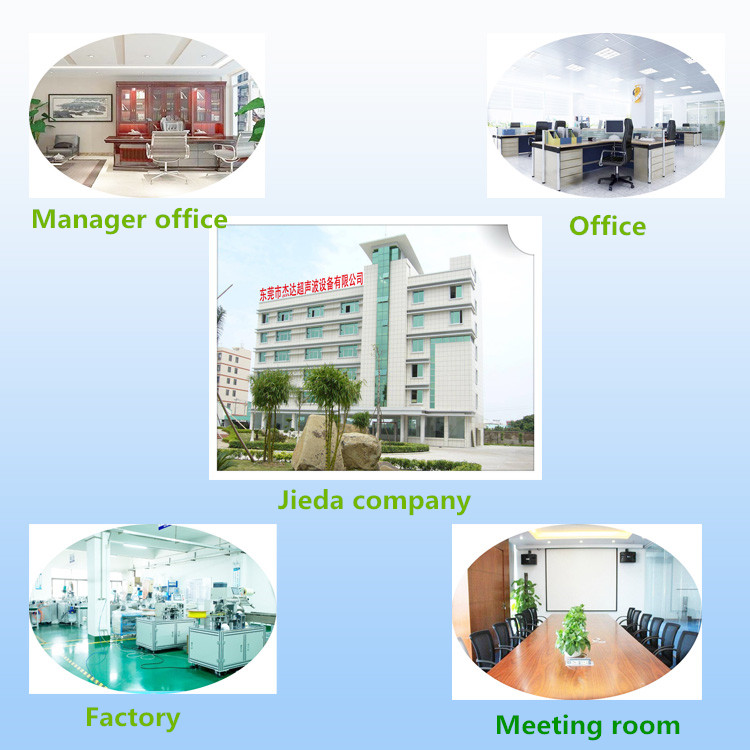 FAQ:
Fråga: Hur länge kommer vi att få maskinen?
A: Vi och våra kunder brukar välja leverans till sjöss, så när du beställer beställer vi leveransen inom 3 dagar och ca 7-35 dagar (beror på destinationsporten) får du maskinen.
F: Är det fortfarande nödvändigt att installera maskinen när vi har fått det?
A: Vi ska justera maskinen innan vi levererar till dig, vi skickar också dig video och manual för att lära dig hur du använder maskinen.
F: Vad sägs om din garanti?
A: Vår garanti är 1 år, alla maskindelar kan bytas ut gratis inom 1 år om de är brutna (inte inklusive konstgjorda)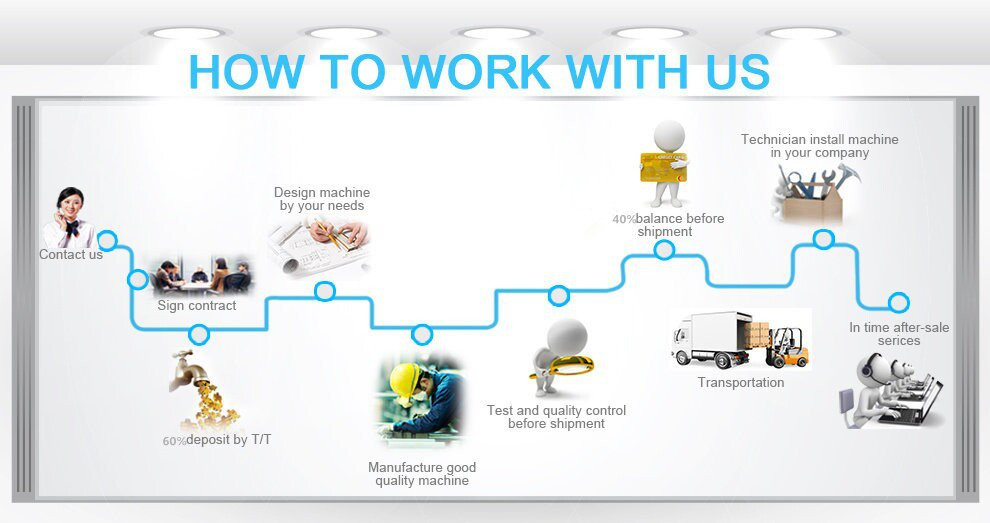 Produktkategorier : Ultraljudssystem